MSP430 and Wake-up Receiver
MSP430
MSP: Mixed Signal Processor
16 bit RISC microcontroller from Texas Instrument
all register are 16 bit wide
RISC: reduced instruction set computer
only 27 basic operations in opcode, but multiple possible arguments
some opcode examples:

addition, subtraction (ADC, ADD, SUB)
logical operation (AND, OR, XOR, INV)
setting, resetting of bits (BIS, BIC)
program calls (CALL, RETURN)
incrementing, decrementing (INC, DEC)
jump commands (unconditional, conditional)
MOV command
stack operations (PUSH, POP)

low current consumption

low power modes (LPM): setting microcontroller in low-current state when CPU is not in use
fast entering and leaving of LPMs
low-power peripherie
≥ 1 µA current consumption
MSP430G2553 and Lauchpad MSP-EXP430G2ET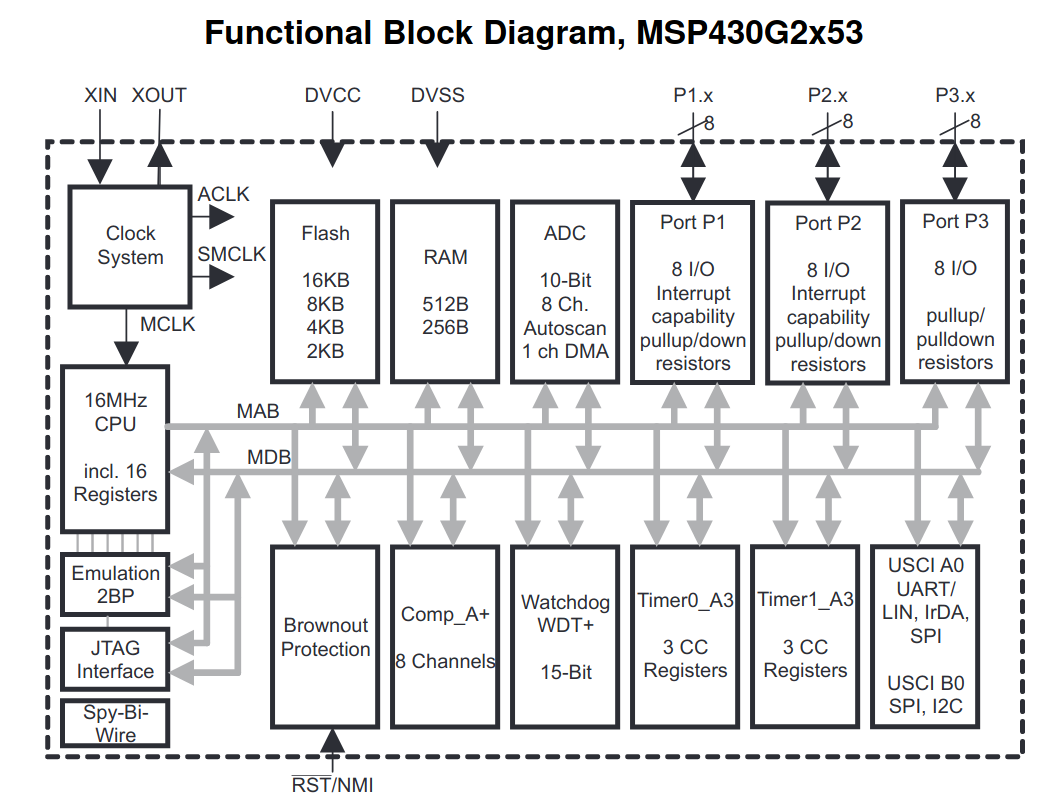 MSP430G2553 Functional Blocks:

16 KByte Flash
512 Byte RAM
10 bit ADC
Port P1 and P2 → 16 GPIO
3 Timers (2x Timer A, Watchdog Timer)
2 serial communication modules (UART, SPI, I²C)
Lauchpad's product description: https://www.ti.com/lit/ug/slau772/slau772.pdf
Lauchpad's features:

compatible with MSP430G2553
programmer for several MSP430
LEDs (red, green, RGB)
push buttons (1 reset button, 1 user defined)
32.768 kHz crystal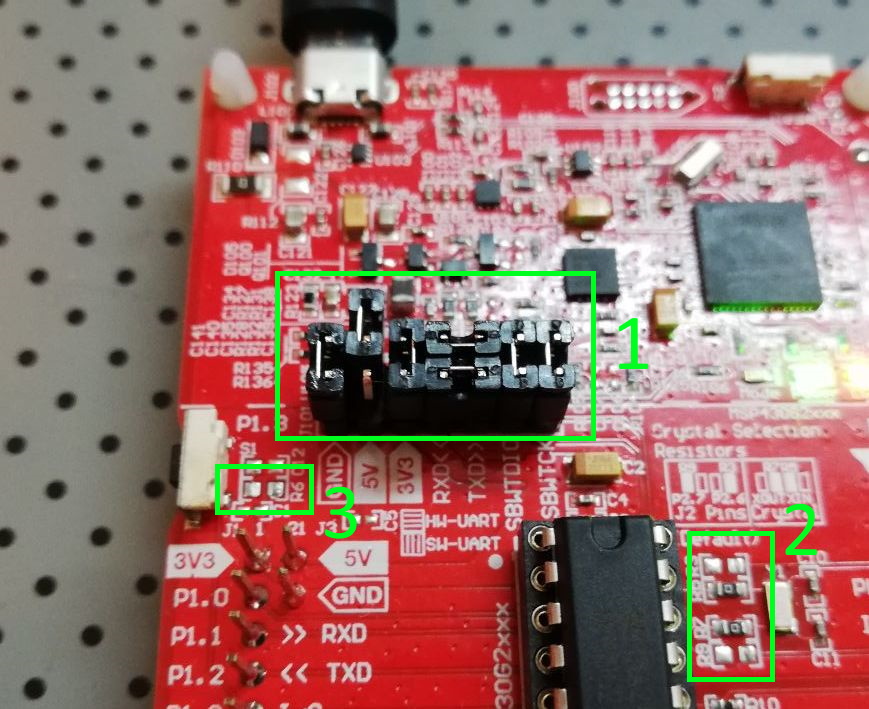 Set the jumpers accordingly

- GND: GND connection between programmer (top) and MSP430 (bottom)
- 5 V: leave disconnected, no 5 V needed, 5 V can damage MSP430 pins!
- 3.3 V: supply voltage for MSP430
- RXD & TXD: UART pins, see chapter 7, must be connected horizontally, otherwise UART pins are reversed
- SBWTDIO & SBWTCK: Spy-Bi-Wire programming interface

Pins P2.6 and P2.7 are connected to crystal oscillator and cannot be used as normal in- and outputs.

Pullup resistor on user button P1.3 is removed → higher current consumption in sleep mode, when not removed.
Code Composer Studio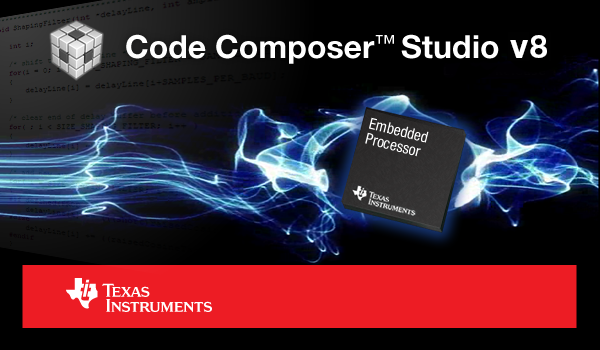 from Texas Instruments recommended IDE
free licence, so code-size limitations
based on the Eclipse IDE
Installation
while installation: only select MSP430 microcontroller support

Recommended Preferences
open preferences windows: Window → Preferences
at the bottom: Show advanced settings
C/C++ → Editor → Folding → Enable folding when opening a new editor

C/C++ → Editor → Documentation tool comments → Workspace default: Doxygen

C/C++ → Code Style → Formatter: K&R [built-in]

Creating a New Project
File → New CCS Project

Target: MSP430G2553
Set project name and project path accordingly
Submit

right click on project in project browser → Properties
Build → MSP430 Compiler → Advanced Options → Language Options → C Dialect: C99 mode
Using the Auto-Formatter
CCS can automatically format the code. Please use this feature!
Select code → Ctrl + Shift + F

Automatic format on save:
Window → Preferences
C/C++ → Editor → Save Actions → Format source code → Format all lines